Hess Oil defies Texas ban on mandates, requiring workers to get the vaccine
Enforcement of the executive order is left to local authorities, including Soros-backed DAs.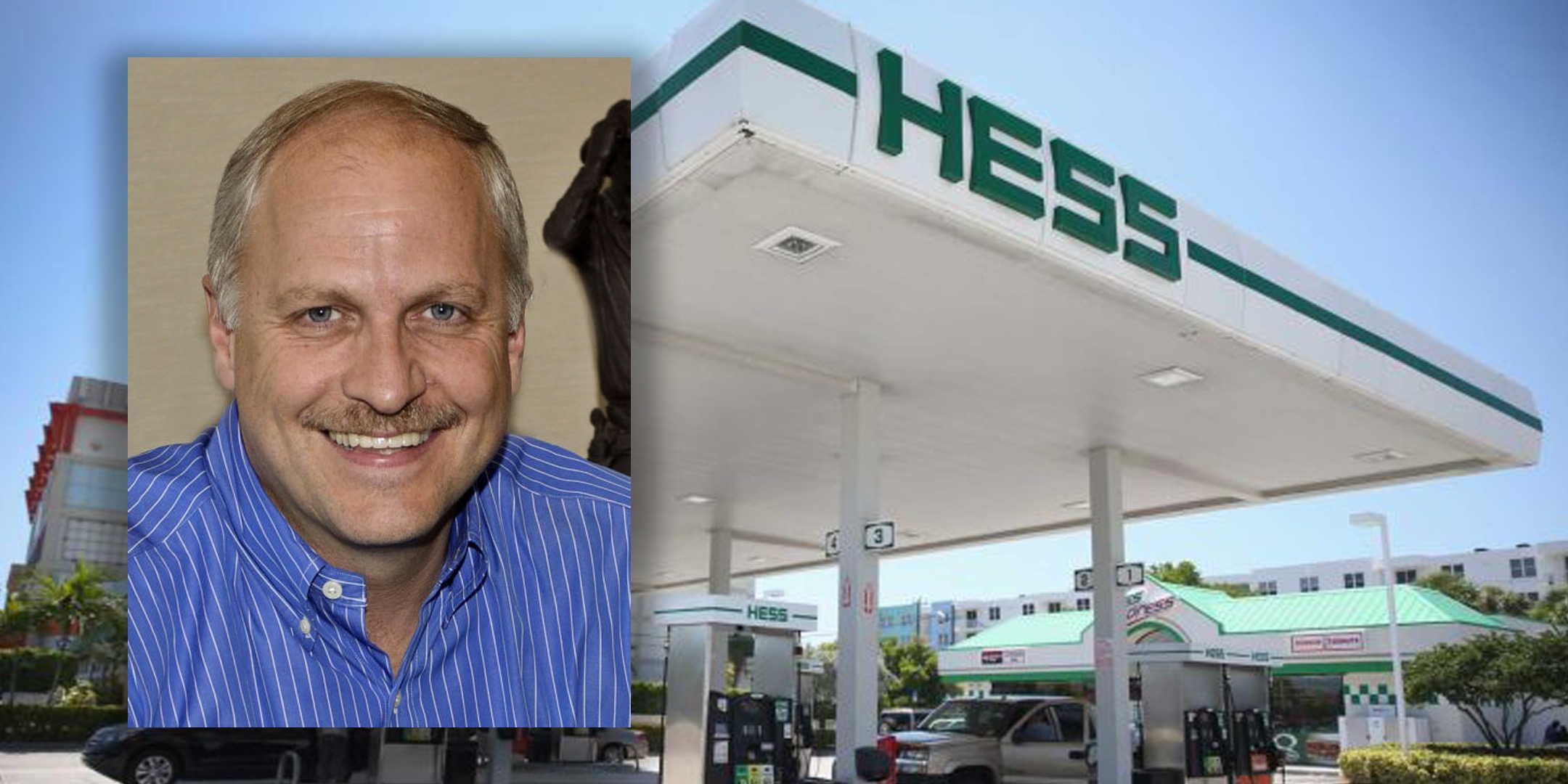 Hess Corporation has joined the Biden administration's call to force shots into the arms of their workforce at a time when large corporations either quietly or publicly halted plans to force-inject their employees.
According to sources within the company, since July Hess has required all 1,000 employees in their Houston office to be vaccinated, despite all those employees working from home at the time. Late last month, Hess then doubled down on the failed vaccine, announcing employees are required to show proof of full vaccination plus boosters in order to return to the office.
The mandate, however, doesn't apply universally at Hess. According to workers who spoke exclusively with Outspoken, Hess's North Dakota office is exempt from the vaccine mandate while the Texas and New York offices are not. This leaves some to suspect general attitudes toward forced vaccinations in those locations play a part in the company's decision where to enforce the rule. Less than half the population of North Dakota is fully vaccinated compared with nearly 75% of New Yorkers. In November, Hess announced all offshore workers in the Gulf of Mexico must also be fully vaccinated in order to return to work, according to Fox Business.
What's more surprising is Hess's reinforced commitment to Biden's vaccine mandate comes right after the U.S. Supreme Court shot down the Biden Administration's unconstitutional requirement that private companies force the jab on their workers.
Following the SCOTUS decision, even far-left Starbucks announced its 228,000 employees are no longer required to be vaccinated. "There's a Starbucks in the lobby of Hess Tower in Houston. So while the people preparing my coffee in the morning have the freedom to make their own medical decisions, those of us taking the elevator upstairs do not, unless we risk losing our jobs," one Hess employee told Outspoken.
Hess's actions are a direct rebuke of orders signed by Texas Gov. Greg Abbott. In October 2021, following Florida's lead, Abbott issued an executive order prohibiting vaccine mandates in his state. Yet residents of large, leftwing cities in Texas report multiple theaters, clubs, and concert venues continue to force patrons to test or show proof of vaccination.
In Texas, there is no statewide hotline to report these violations. Enforcement of the executive order has been left to local authorities. In Houston, where Hess is located, that means it's in the hands of a George Soros-backed district attorney named Kim Ogg.
Some employees suspect another reason Hess remains committed to selling vaccines to its workforce. The CEO of Johnson & Johnson, Joaquin Duato, sits on the board of directors at Hess Corporation. In a recording provided to Outspoken of a video conference last week, Hess President and COO Greg Hill informed Hess employees that Hess's connection to Johnson & Johnson through Duato factored into the decision to force vaccines on Hess employees.
"We base our decisions on the best medical knowledge we can find. So that includes the CDC. That includes a number of independent medical advisors. And the third piece of information we use, is the chairman and the CEO of Johnson & Johnson is on our board of directors. So we have direct line, a direct inside track, if you will, to emerging trends, emerging data, et cetera,
that Johnson & Johnson is seeing on a worldwide basis," he said in the video.
According to employees, Hill told workers last March the vaccine was "safe and effective" and "strongly encouraged" everyone to get vaccinated. Hess then required vaccination to return to the office–first in September, then October, then finally in December—according to workers. But at that time, no proof of injection was needed. "It was a 'we trust you to do the right thing'
attitude," one employee, who spoke on the condition of anonymity, said. Those that had religious or medical exemptions were still forced to mask and test.
Now the company is not only requiring proof of full vaccination, but proof of a third jab, or booster, in order to return to work.
"When you connect the dots, you see none of this is about health and safety. It's about politics. While engineers, geologists, lawyers, and accountants worked from home in Texas and New York, the same professionals were free to come into the office in North Dakota," another employee, who also wished to remain anonymous for fear of retaliation from Hess, told Outspoken. "There's no natural immunity exemption and no acknowledgment that prior infection and recovery offers far more protection than vaccines or boosters. Then there's also the simple fact that everyone you know who got vaxxed and boosted, still got Covid," the employee said.  
While the oil and gas industry largely is seen as more conservative, that doesn't always seem to be the case. Employees at Hess also recounted how, in the summer of 2020, managers informed workers they were "free to take time off to protest," if they felt the need. This related to the far-left George Floyd riots that swept the nation that summer. No such accommodation was given to employees for protests against vaccine mandates, Covid lockdowns, or election integrity.
Some employees hope Texas Republicans will follow the lead of other states taking action against those who defy Covid-related executive orders, namely Florida and Virginia. This week, Virginia Attorney General Jason Miyares said the state will intervene in Loudoun County where several school officials promised to suspend maskless children from school. This violates an executive order signed in January by newly sworn-in Virginia Gov. Glenn Youngkin that gives parents the right to decide whether their children should wear masks.
"Texas Republicans must enforce the executive order that was put into place," a Hess employee said. "They need to follow the lead of [Florida Gov.] Ron DeSantis and Glenn Youngkin by pushing back. This has to end right now."