In the weeks before 9/11, a nightshift electrician took these haunting photos inside the WTC
Few images from inside the World Trade Center exist. Petrov's are beautiful and foreboding.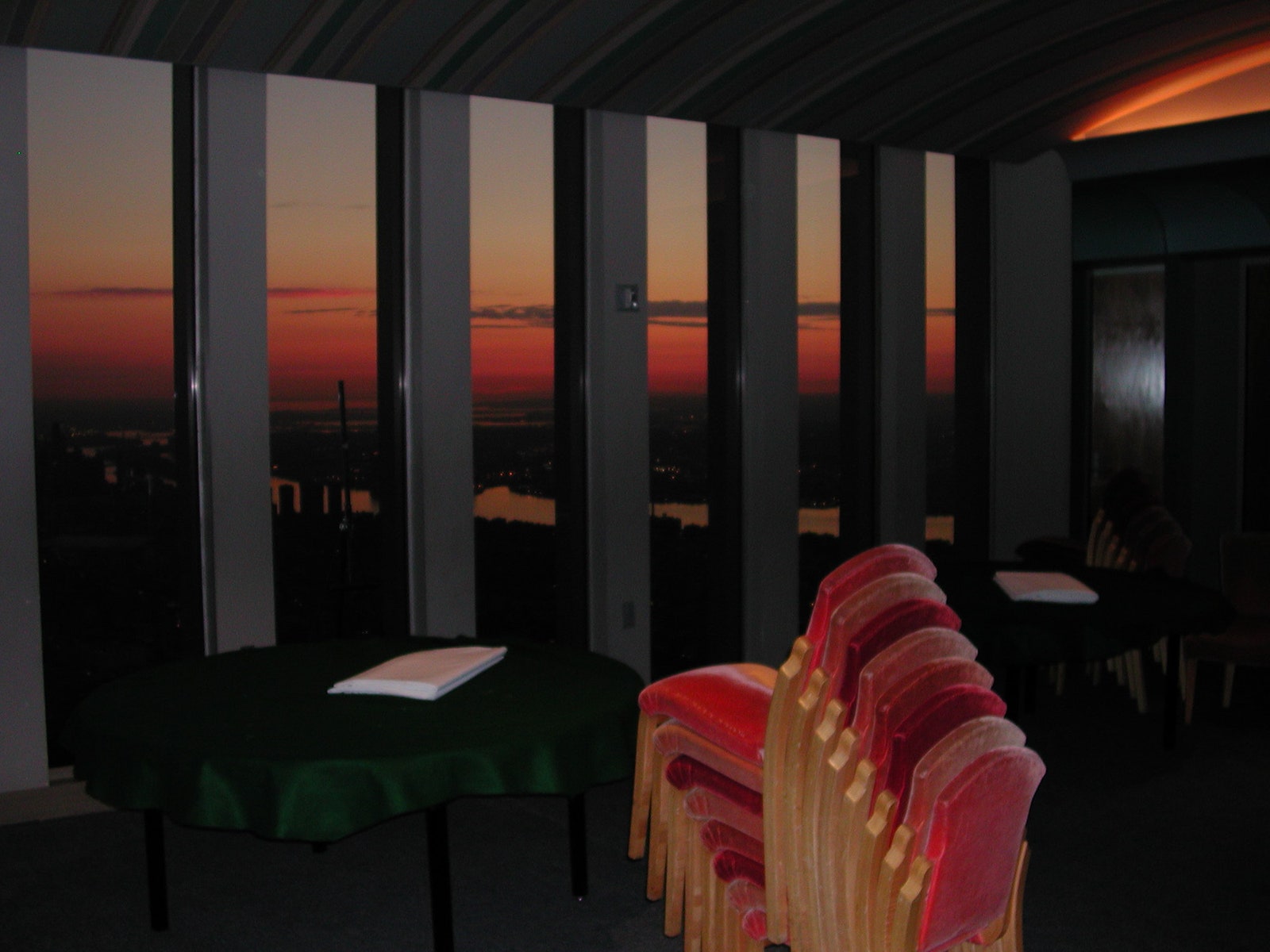 In June 2001 an immigrant from Estonia named Konstantin Petrov landed a job as an electrician at Windows on the World, the restaurant atop the north tower of the World Trade Center.
He worked the nightshift and held a day job as the superintendent of an apartment building in Manhattan. During that summer, Petrov took hundreds of photographs inside the north tower during his shifts, mostly of empty offices, elevator fixtures, stairwells, and the deserted dining room of Windows on the World, with table settings in place for the next day's service. Windows on the World occupied the 106th and 107th floors of Tower 1. Many of Petrov's photos capture daybreak blazing into the ghostly dining rooms and sweeping views of the dormant city below.
There are astonishingly few photographs taken from inside the World Trade Center. In 2014, a filmmaker named Erik Nelson was on assignment with the National Geographic Channel for a documentary called "9/10: The Final Hours" but struggled to find images of what the buildings looked like inside. He then came across Petrov's pictures on an Estonian photo-sharing website called Fotki, according to The New Yorker.
Petrov's shift ended at 8 a.m. "Usually, he stuck around to have coffee with the morning staff, but on September 11, 2001, he decided to go straight home. He went down to the parking lot in the basement to get his car, and, as he was driving out, the first plane hit the building. He saw debris but nothing else and thought little of it until he got home and turned on the news. He called his friends at the restaurant. It was the last time he spoke with them," reports The New Yorker.
The ominous photos he left behind of the vacant, lifeless towers today are as beautiful as they are unsettling. Petrov would also have his life cut tragically short. He was a motorcycle enthusiast. Less than a year after the Sept. 11 attacks, he flipped his bike over on the West Side Highway in Manhattan and was pronounced dead on the scene.