EXCLUSIVE: Florida moms discover trove of pornography, CRT in public school library
Outraged parents in Pinellas County believe their school system may be in violation of state law.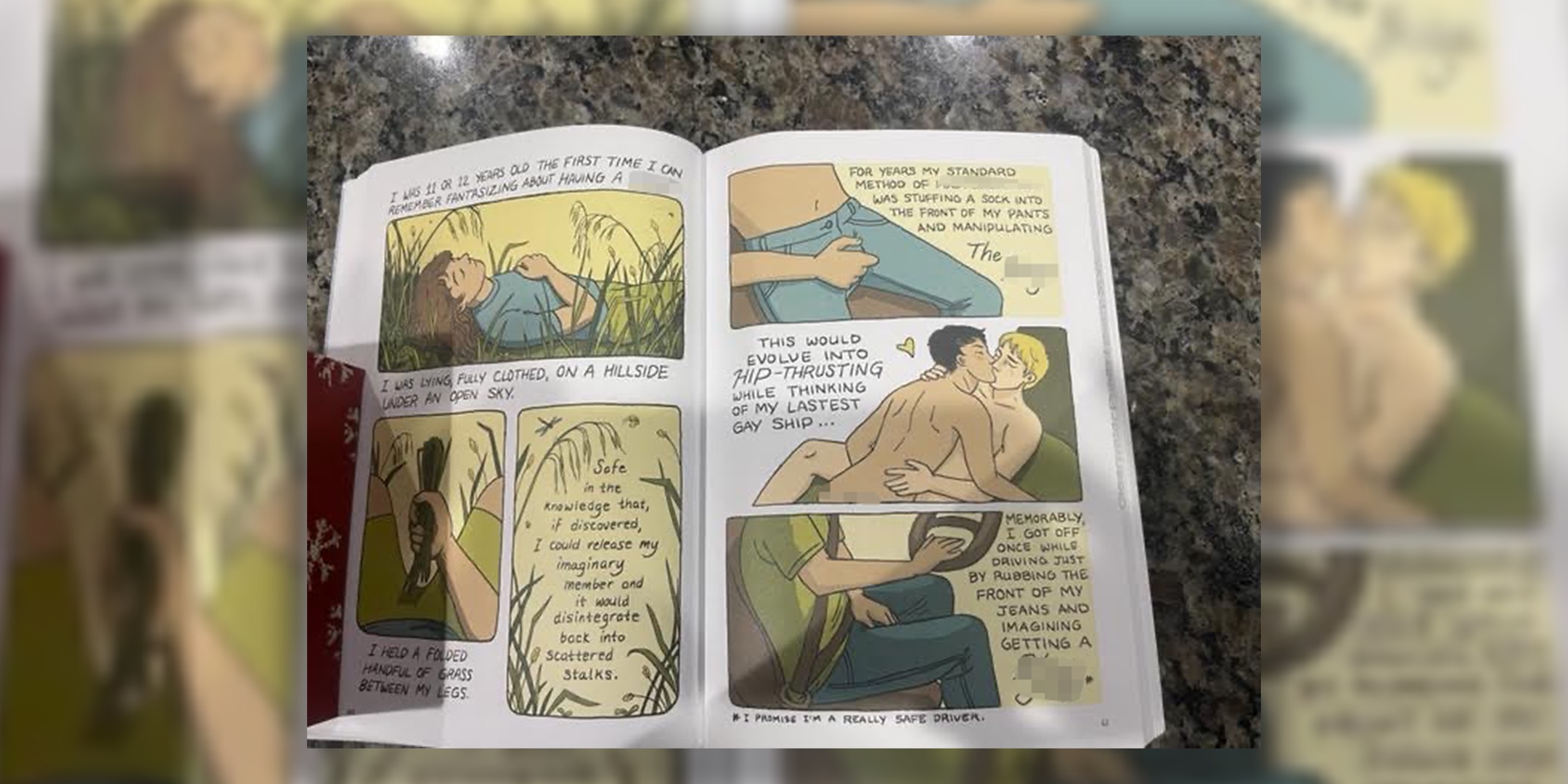 Parents in a Florida county have come forward with a list of books circulating in their public schools that contain graphic pornography and tropes of Critical Race Theory, both of which are banned in the state's education system.
Angela Dubach, a chairwoman of the local Moms for Liberty chapter in Pinellas Co., Fla., reached out to Outspoken after parents conducted hours of research hunting down media they deemed inappropriate, identifying at least 36 books circulating in the public school system they found to be alarming.
As with many other school districts around the country, the fearless moms' search began when parents caught wind of topics being pushed on their children during the remote learning period of the pandemic. Those red flags, coupled with the discovery of troublesome books in other school systems across the nation, prompted the parents to dig into the catalogs of books in their own children's libraries. What they found was not only troublesome, but potentially illegal.
Several of the objectionable books deal with gender and highly sexualized content. One book, titled Looking for Alaska, reportedly describes two teenagers engaging in oral sex as a third watches and instructs the others on how to perform the act. There are also scenes describing characters watching pornography together. This book has been banned in many other counties across the U.S. as parents have found it in their children's schools. While the book is classified as being for "young adults," Moms for Liberty claims it is available to students in at least 15 Pinellas County elementary and middle schools.
Warning: graphic images below
Another controversial book the parents discovered is titled Gender Queer: A Memoir, written by "non-binary" author Maia Kobabe, who uses the made up pronouns e/er/eir. This book, a graphic novel, includes many highly sexualized depictions. One page shows two adolescents engaging in oral sex. Another shows a youth receiving sexual and profane text messages while at school. The author of the book stated in an interview with NBC News that it is not suitable for elementary school children, but that it is "integral" in helping "to reduce the shame" about sex among teenagers. This book is reportedly available for checkout to students of all ages in Pinellas County.
Sex and pornography are not the only topics on which these parents are now sounding the alarm. Other books on their list included tropes of Critical Race Theory. The titles include A is for Activist, Anti-Racist, What is White Privilege?, and even Stamped by Ibram X. Kendi, a controversial critical race scholar who has authored several books on the topic.
Documents shared with Outspoken also revealed over a dozen books available in one K-8 school's library that appeared to propagandize in favor of the marxist Black Lives Matter movement, with titles like Why They Call You a Terrorist: A Black Lives Matter Memoir and From #BlackLivesMatter to Black Liberation.
The presence of these books in taxpayer funded schools poses a particular problem in Florida where these topics are either banned or outlawed in schools. In June 2021, the Florida Board of Education banned Critical Race Theory in public schools, and a new bill has been proposed which would allow parents to sue schools for violating the ban.
Furthermore, Florida law prohibits pornography in schools under statute 1006.34, titled "Powers and duties of the commissioner and the department in selecting and adopting instructional materials." The statute states, "Any instructional material containing pornography or otherwise prohibited by s. 847.012 may not be used or made available within any public school."
Florida also recently passed into law the Parents' Bill of Rights, granting parents "the right to direct the education and care of his or her minor child" and "the right to direct the upbringing and the moral or religious training of his or her minor child."
Dubach says she and other members of Moms for Liberty feel their rights over their children's education are being violated. "Concerned citizens have been on the lookout for inappropriate/toxic material within schools more and more as they've seen corrupt districts sneak in the Marxist agenda and other anti-American indoctrination," Dubach told Outspoken.
"For the last five years far left radical groups are pushing the philosophy that we should expose kids to all things, because not all parents know what's best for their kids," she added.
The Pinellas County Schools Library website includes a link giving guidelines to follow for content that is deemed controversial. Part of the guidelines detail that parents are to be sent notice if a teacher is going to be using controversial materials in a classroom setting. This, however, does not seem to be true for materials housed in the school libraries. When Dubach was asked about these guidelines, she mentioned that many of the teachers and other parents she consulted did not even know of their existence.